We're in Anshan Village (安山村), a two hours drive south of Shaoxing (绍兴) in Zhejiang. There's an old walking path here (安山古道) here that'll soon be flooded by the placement of a dam — so a colleague advised me to walk it, now there's still the chance.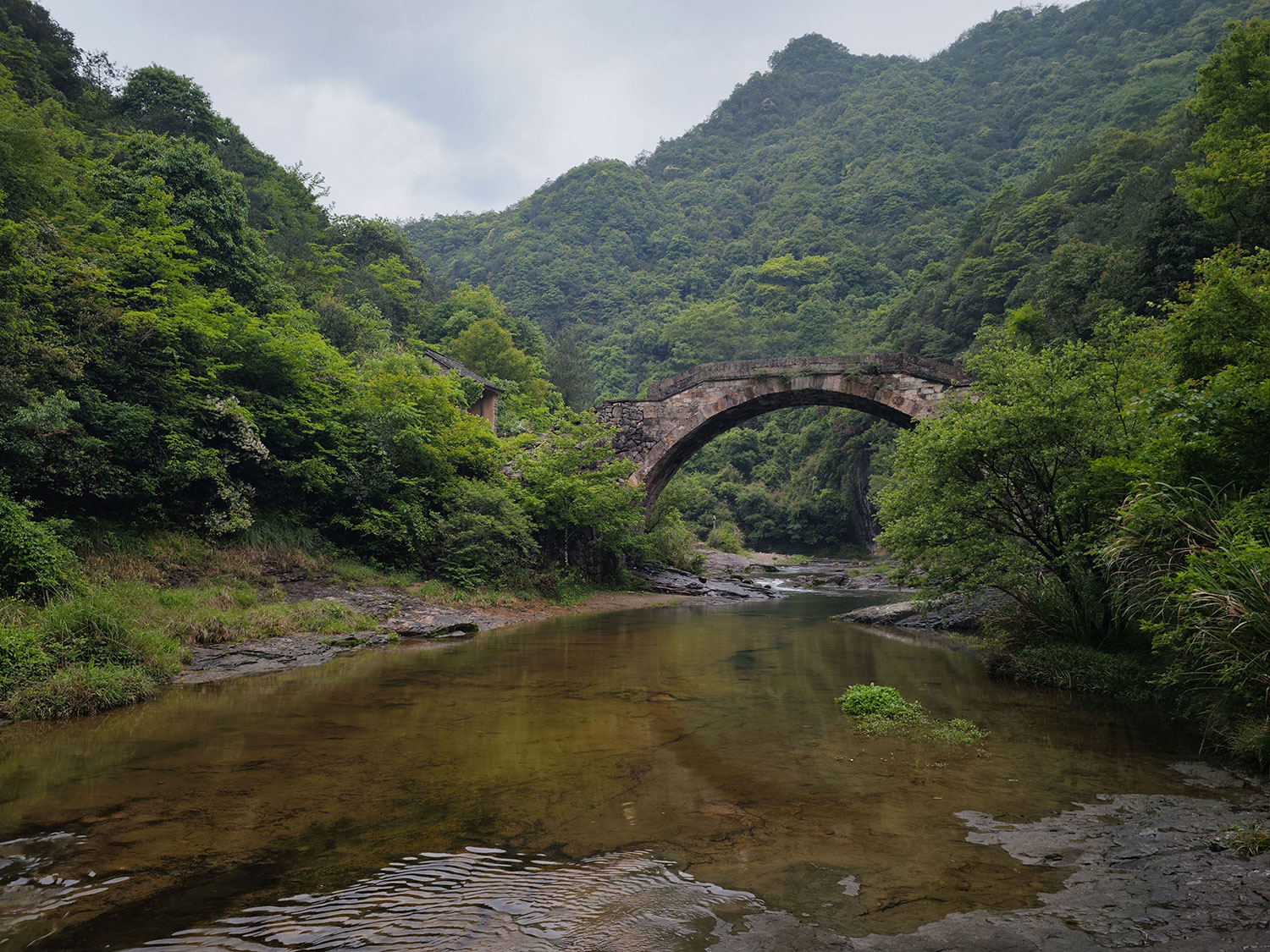 Like all paths in China with the moniker 'ancient road' (古道), there's not too much elevation. Merchants and neighbours between two villages, just like rivers, usually take the path of the least resistance in the valley.
It's the end of April and the rain has stopped. Everything's so green that I lower the saturation of my phone's camera, but around me everything still looks so saturated it almost looks fake in reality.
The path is cute. It actually feels as if it's made — fabricated — for us city people. Some ancient bridges here, tiny waterfalls there, rammed earth houses (夯土), tea fields, big rocks. All neatly balanced and perfect to take photos for Xiaohongshu or WeChat (or Twitter in my case).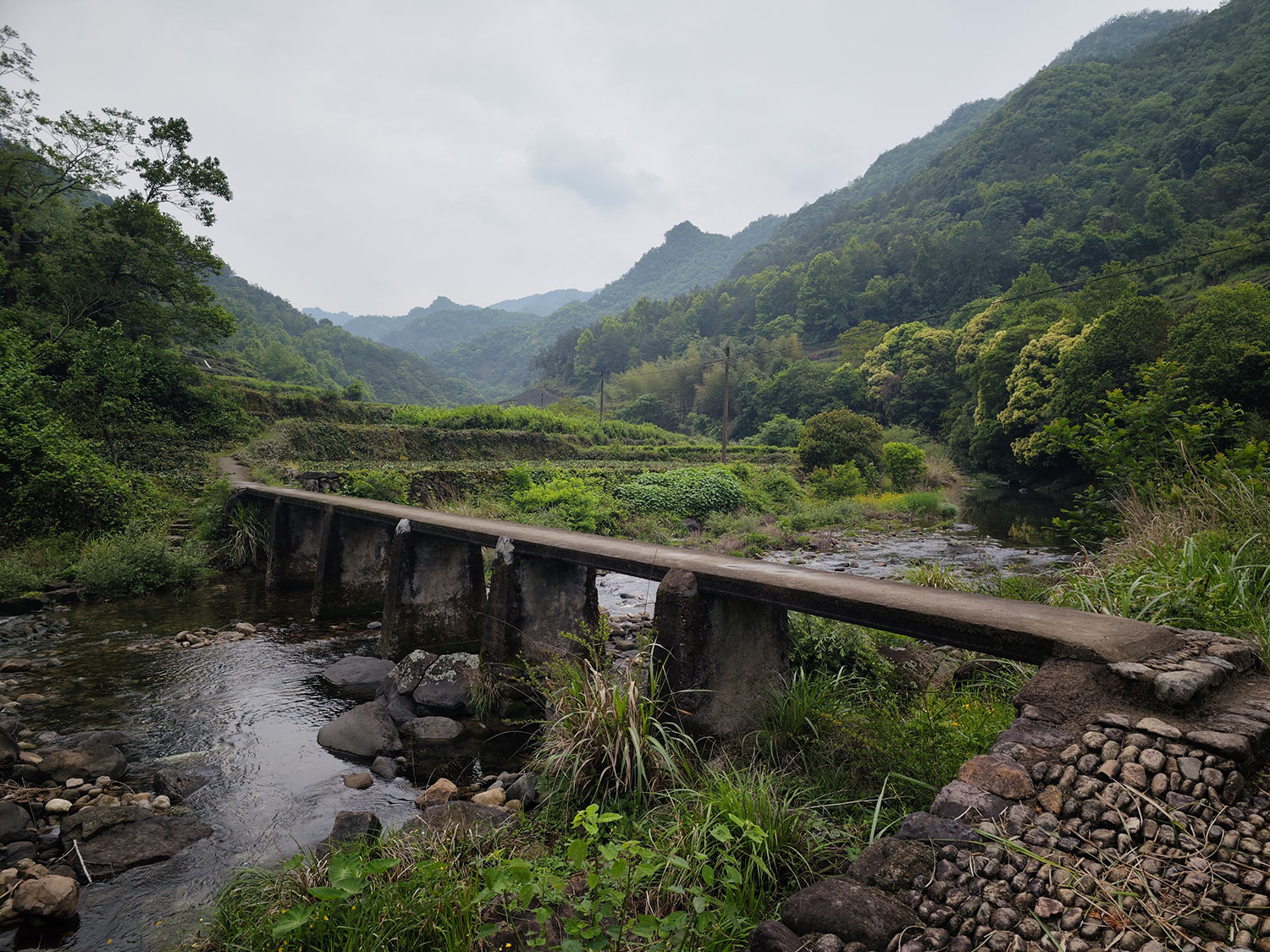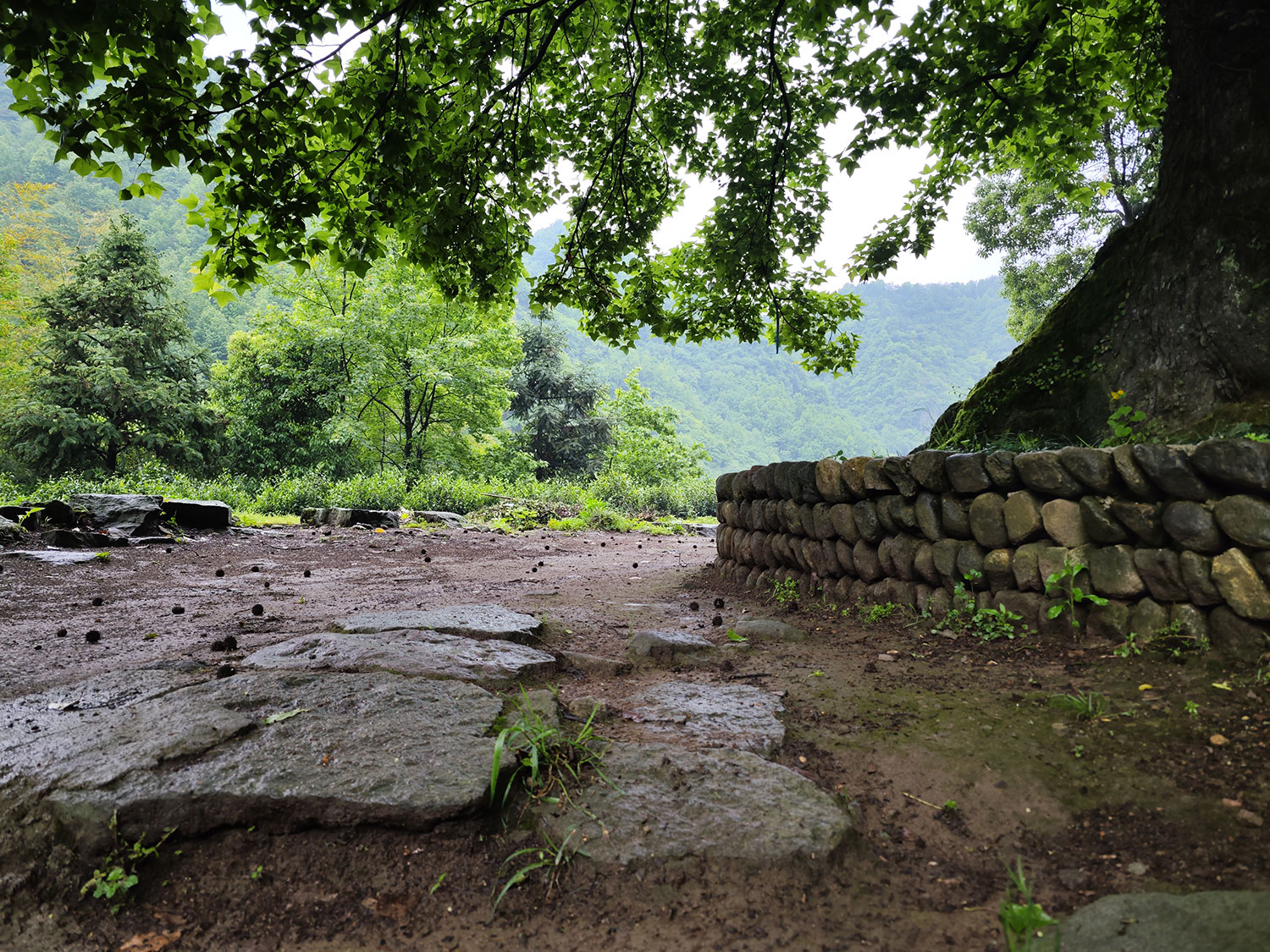 But it's not, or else there would have been kiosks, overly paved roads, warning signs everywhere to 注意安全 (Be careful), and entry tickets. But this place isn't even on Dianping (大众点评).
When we make our way back, more people show up, coming to take one last look.
It's the feeling of losing what we once had, even if we never used it. Had the dam never been announced, perhaps none of us would have walked this road, ever. Yet because of it, here we are.