We're somewhere in between Shengzhou (嵊州) and Yuyao (余姚). The hills are dotted with 枫叶: red maple trees.
We make our way to the hills of the Fuzhi Mountain (覆卮山), with its terraced rice fields.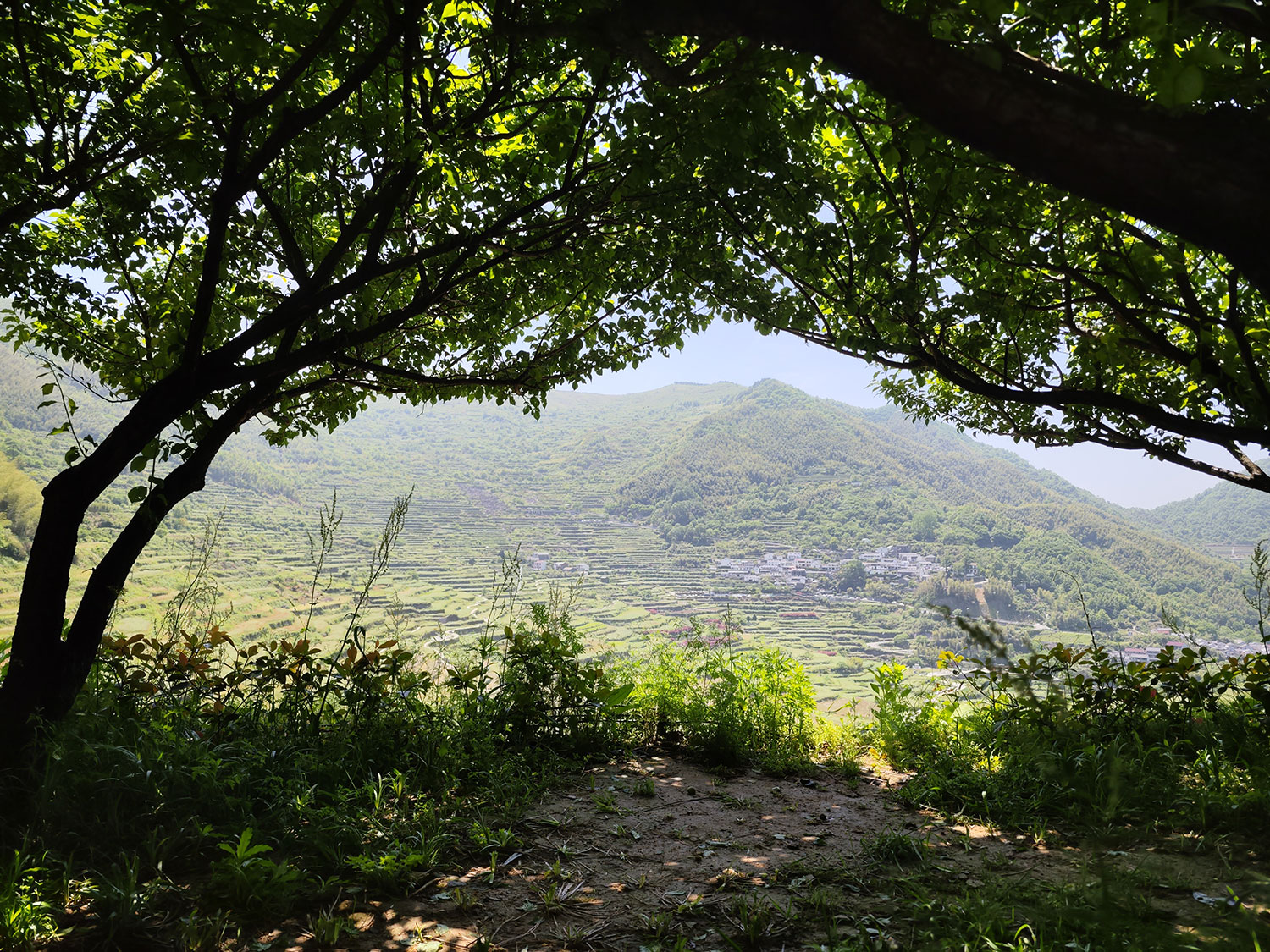 One part of the valley is an old glacier, and it's a thing to climb the rocks, even though the stairs are not far aside from it. We too, make the climb.
Hello friend.
We walk from Dingshan Village (丁山村). Back in Dongcheng (东澄村) we have steamed sea bass (清蒸鲈鱼) and probably the fattest thing we ever had; meigan cai & pork belly (梅干菜红烧肉). Actually, we skip the fat and just eat the meat and skin.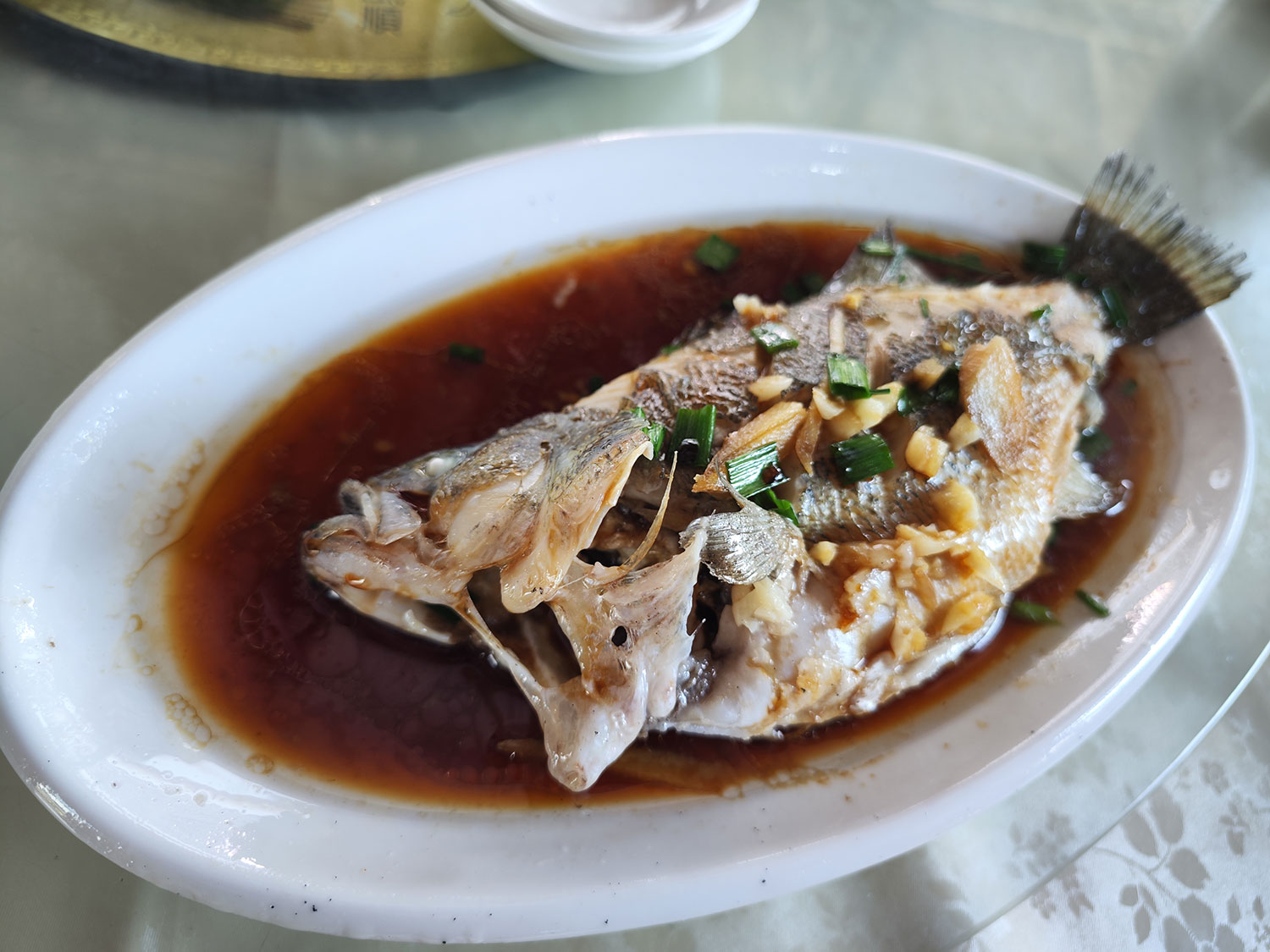 We then drive to the 500-year-old village of Lijiakeng (李家坑).
Less than 20 kilometers in a straight line on the map, but actually 60 kilometers and 90 minutes away.
This is the oldest house in the village, I think.
Pieces of bamboo drying on the stones.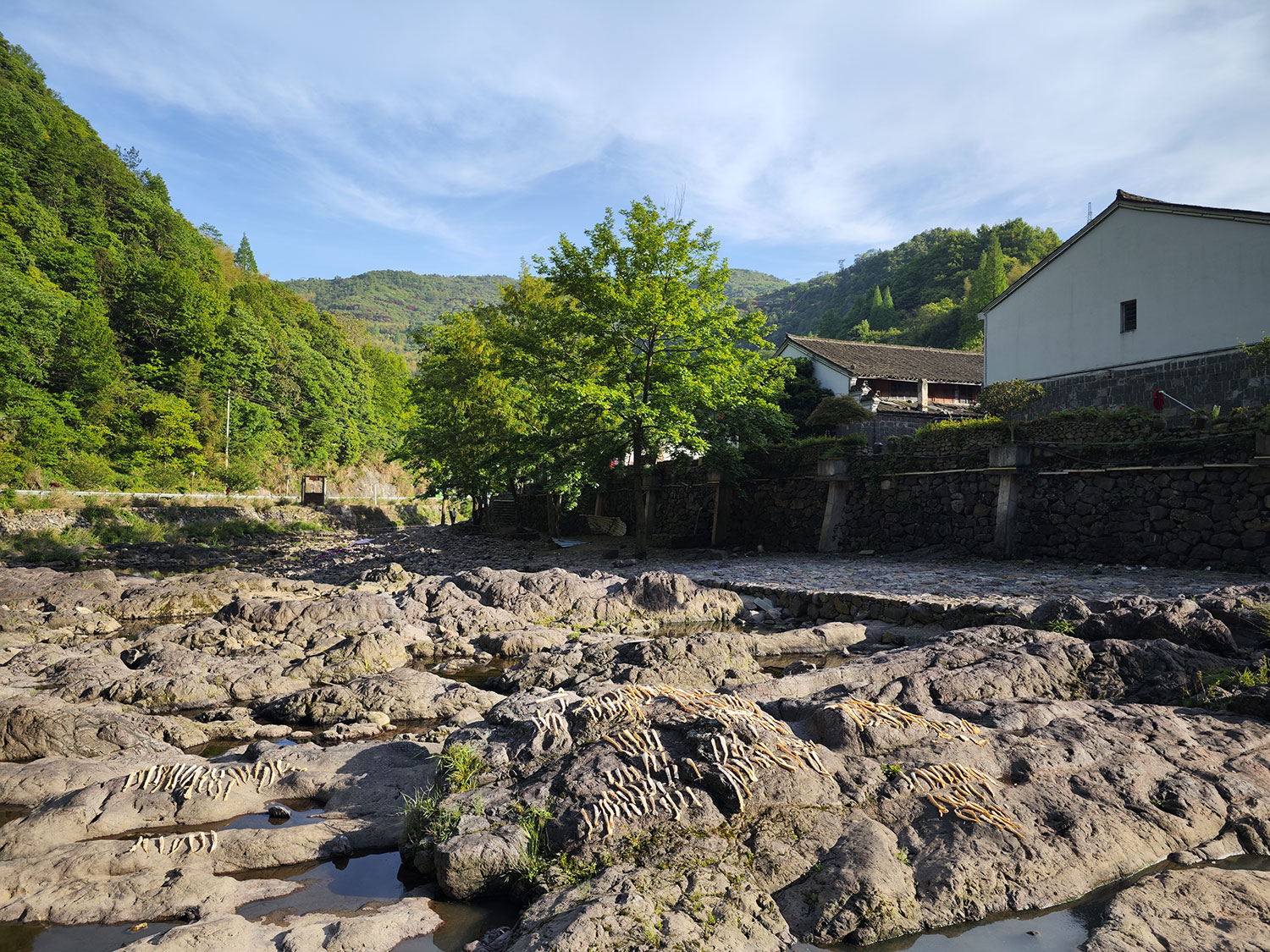 We stay the night (& morning) in a tiny town called Xufu (徐凫). A shushu is preparing tea while another one says this place is so quiet that you often can see the Milky Way in the night, alas; but not tonight as the moon is too bright.