There's a sport that's more popular than football, that has more participants than basketball, and that can be more beneficial than going to the gym. It doesn't feature in the Olympics, and it doesn't need medals.
Lotto, the leading Italian company in footwear and clothing for sports and leisure, believes it's time to embrace the world's biggest sport; the sport called life. This concept is at the heart of the LIFE'S collectiont, a range of footwear and apparel dedicated to being active wherever you are, by laughing, moving, and loving.
SS2018 campaign with outdoor scenes
The 'LIFE'S for living' tagline heads the Spring Summer 2018 campaign that rolls out in Italy, Spain, France, Portugal, Greece and South America. The multi-channel communication plan features across many digital media, includes a dedicated social and digital PR strategy, and also involves the launch of a new online store. Offline there's strong in-store presence, as well as newspapers and magazines. The photographs were made by the British fashion photographer Steph Wilson.
\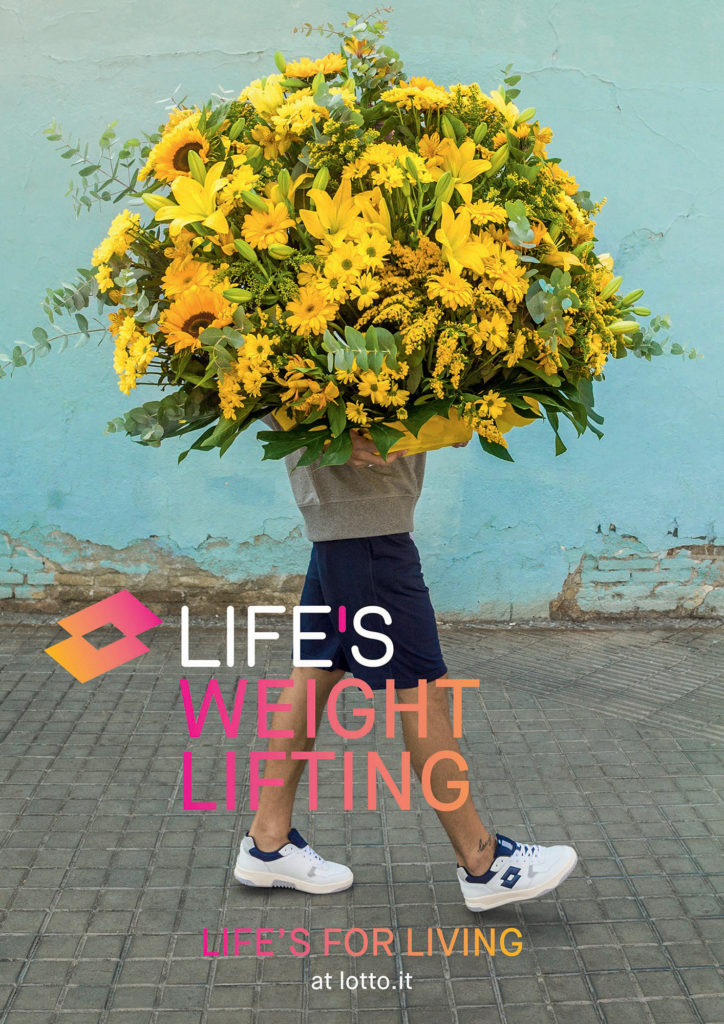 \
Follow up campaign FW2018 with indoor scenes