Downtown gets the wanghongs but my heart is in Yangpu.
Why I love this district of Shanghai so much, all from a ~2 hour walk today.
Living rooms extend onto the streets…
and so do shops…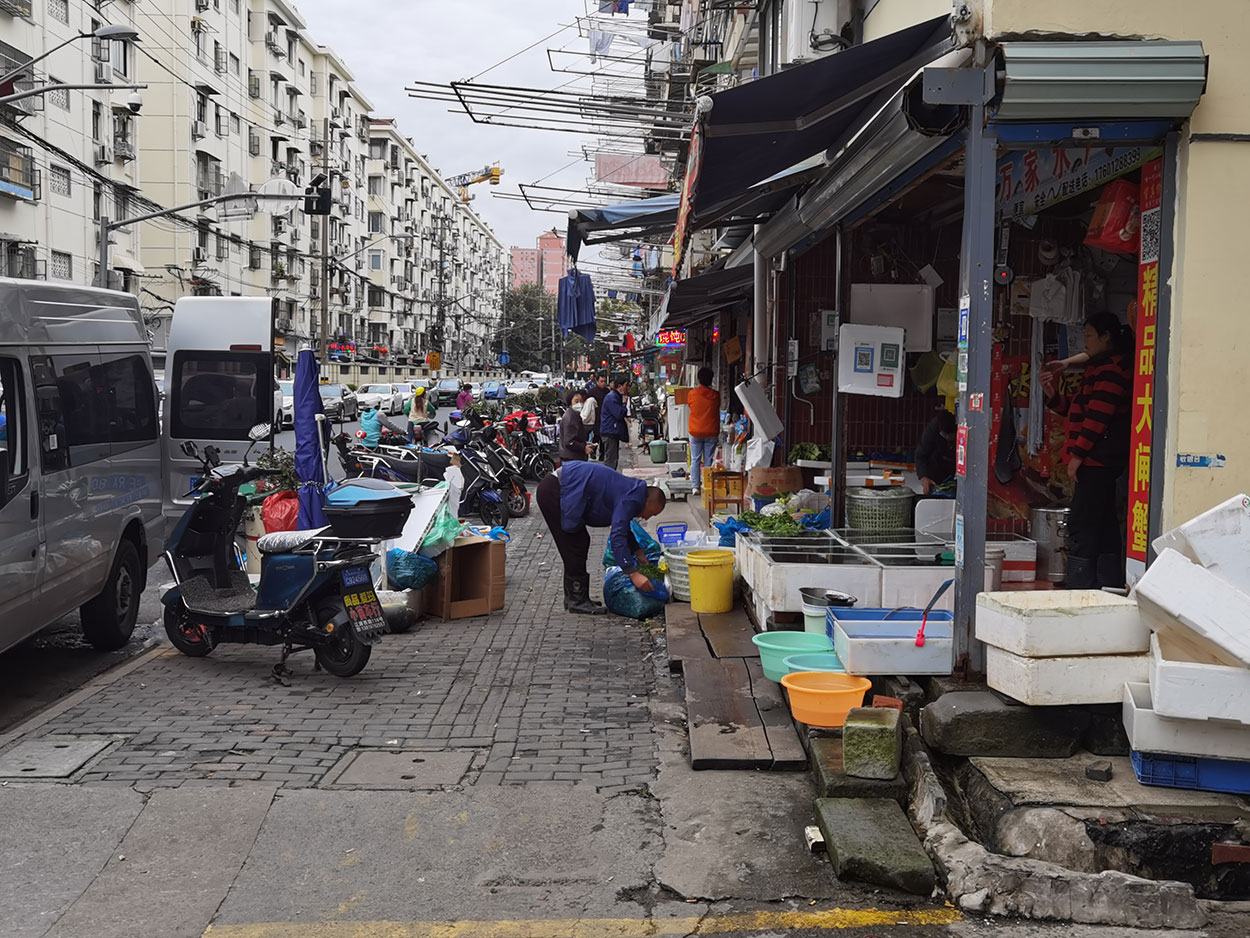 It feels more relaxed, too. HEMA (盒马) delivery drivers having a lunch or waiting for their next ride.
The contrast between forlorn buildings and expensive stuff.
Yangpu has big avenues, but small alleys are more interesting.
Plus these lads. They saw I was taking photos and really wanted to be photographed as well.
Many buildings are set to be demolished. I just hope Yangpu keeps its small-town feel with independent shops when the new modern high-rises arrive.
More on disappearing Yangpu.