The Little Peach Garden Mosque (小桃园清真寺), and the one for women (清真女寺) next to it. They're operating but just closed when we got there.
The back entrance.
Nanjing East Road. It's been over two years since I last came here.
These scratch-off lottery tickets seem more popular as of late. I think most people know they're not winning anything, they're just buying, for a few minutes, the thrill of the possibility & laughs.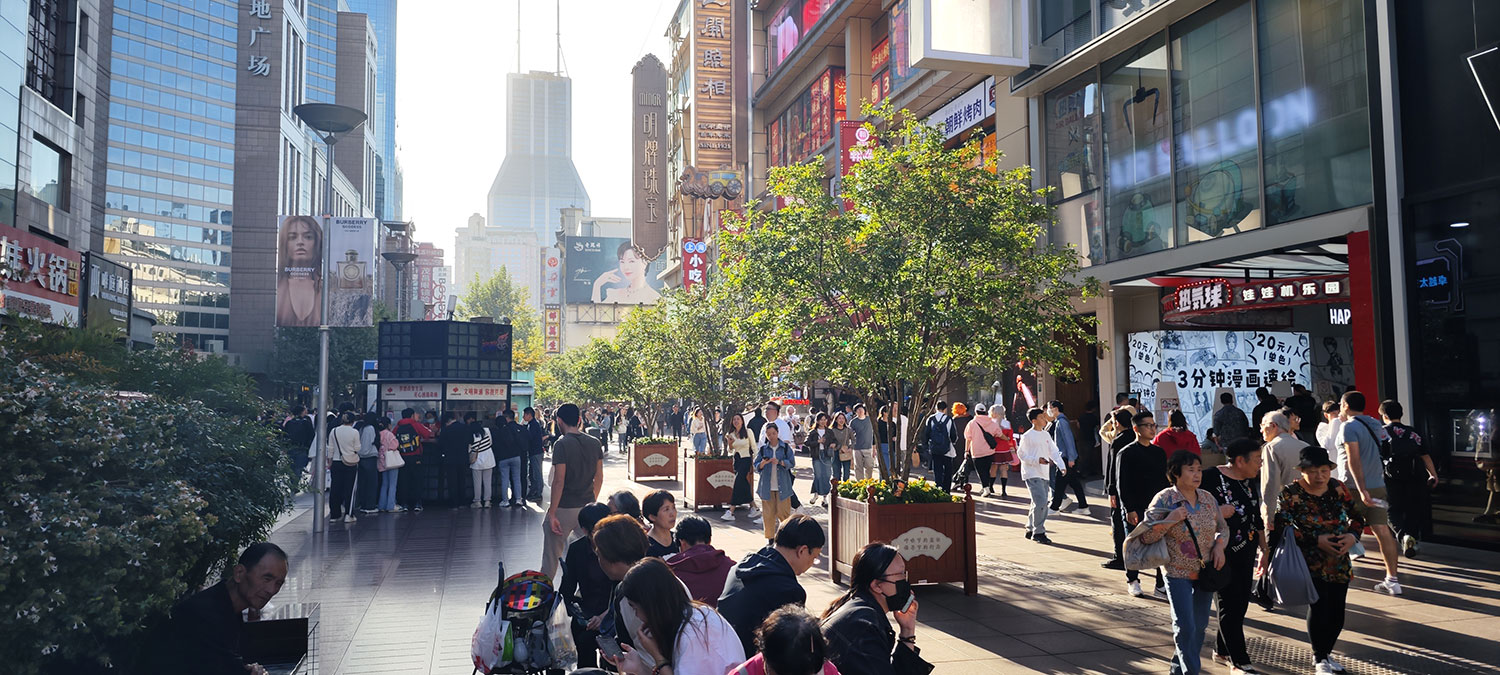 Next to the busy shopping street is the very quiet Bao'an Situ Temple (保安司徒寺), also known as Hong Temple (虹寺) and probably many other names. The area is fenced off but you can still enter via the back. We asked a guard: "Can we enter?", to which he said "I don't know", so we took that as a yes.
I love the contrast of Nanjing East Road and being here, despite the spaces being only separated by maybe twenty-five meters. In Amsterdam you can experience the same, slipping from the Kalverstraat into a church named De Papegaai.
Zhu Yiwen from SixthTone wrote about it the long history of the temple here.