The whole of the months of April & May were spent in lockdown, as were two days in July, and now this week I was locked down again for two days, because of a positive case in our compound. On Tuesday morning the gate was flooded with people bringing reasons to leave — work, school, an operation in the hospital — but none of the 3,000 people that live here were getting out.
Grumpy & maskless people at the gate.
Plus the jianbing lady decided to set up shop.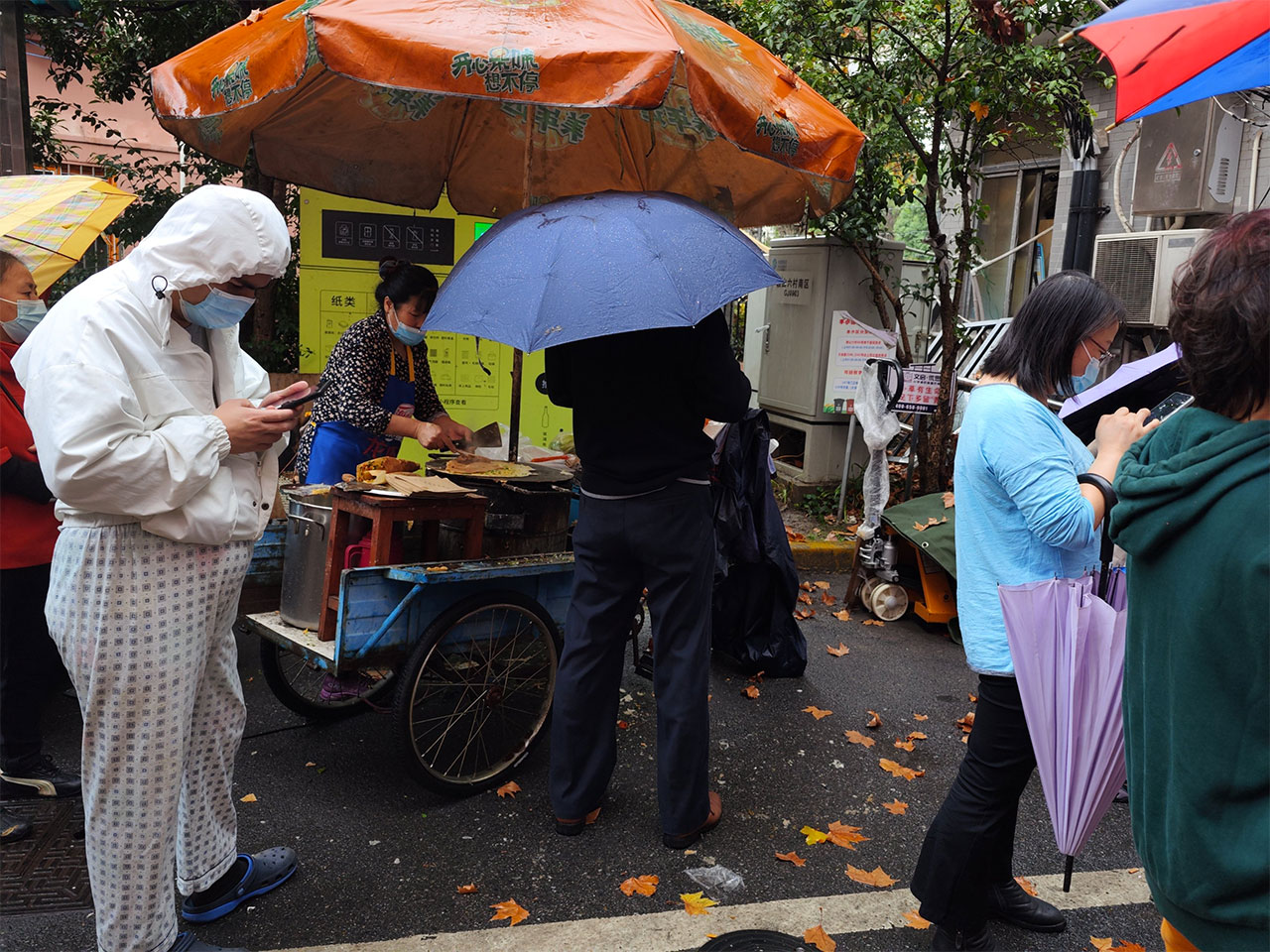 And a lady with vegetables made a stand.
On Monday night our compound's WeChat group filled with messages about a positive case in the neighborhood, then some were flagged as close contacts. I walked passed building #64 which was locked because of it. Then last night one of them tested positive. (Photos from their resident.)
On Tuesday morning, the neighborhood committee started to work and decide who can leave, but it was only for a handful of emergencies, if any. All others started two days of PCR tests, as the WeChat groups filled with questions: "Can we order deliveries?" etc.
Later on Tuesday, it became apparent that the positive case came from the "KTV" next to our compound — in quotes because it has fake gold chandeliers & Greek columns & I'm sure more than just singing goes on there. Apparently, a 28-year-old lady lied about her whereabouts (now why would she do that, hmm?).
On Wednesday morning, we tested again, this time both nose & mouth. Despite all the testing & regulations, people are still really the weakest link in zero covid. Maskless & chatting together, smoking in the queue.
But everybody tested negative, so on Thursday morning, we were out again. It's just hoping that we don't get another lockdown again in Shanghai.