Apart from Huangshan, I've never heard anyone say they're going on a holiday in Anhui. I often hear Chongqing, Changsha, Qingdao, Beijing, Sanya, and the nearby province of Zhejiang is popular for people in Shanghai — but never in five years has anyone said Anhui.
All I hear about Anhui is that it's poor. If someone cuts me off on the highway, it's either an expensive SUV with plates from Shanghai, or a cheap minivan from Anhui. The province ranks 14th out of 31 regions based on GDP per capita (lower than five of its neighboring provinces, but higher than Jiangxi), and ranks 4th in provinces with the worst brain drain. It makes few appearances in poetry or arts, and has no idiom such as "上有天堂, 下有蘇杭 / 上有天堂, 下有苏杭" (There is heaven above, and there is Suzhou and Hangzhou below). Also has no tier 1 city, while nearby Zhejiang and Jiangsu both have two.
But these are all big and smart things and maybe they do not concern me.
We're in Anhui for a week, mostly in a five-hour driving radius around Ningguo (宁国). I'm searching the map in Dianping for spots to go to, but often I'd find a place pretty close to where we were, but only find out it was still a one or two hour's drive away — because the road would never be a straight line to the destination, but rather long and windy, as well as narrow and slow. If you'd lay out your ideal infrastructure in a game like SimCity, I'm sure you wouldn't come up with anything remotely close to Anhui. I've also encountered this in Zhejiang but to a lesser extent, and I'm sure it's in several other mountainous provinces in China as well. But it does make tourism (or any kind of travel) a bit of a burden.
Moreover, the ratings on many destinations would be pretty low, and often there'd be a comment like: "We drove two hours from Hangzhou to get here, but not worth it!" There are some tourist facilities in the area though. There are rafting destinations that look popular, and we accidentally went to a park called Shuidong Stone Forest Ancient Village (水东石林古寨) because it was listed on Dianping as Shuidong Ancient Village (水东古镇) with wrong photos — which was either an honest mistake or genius trick, because it was the thing brought us there. (I did get a thumbs up because I was their first foreign guest, they said.) And Kantou (坎头古村落) is a popular destination for cyclists and motorbikers.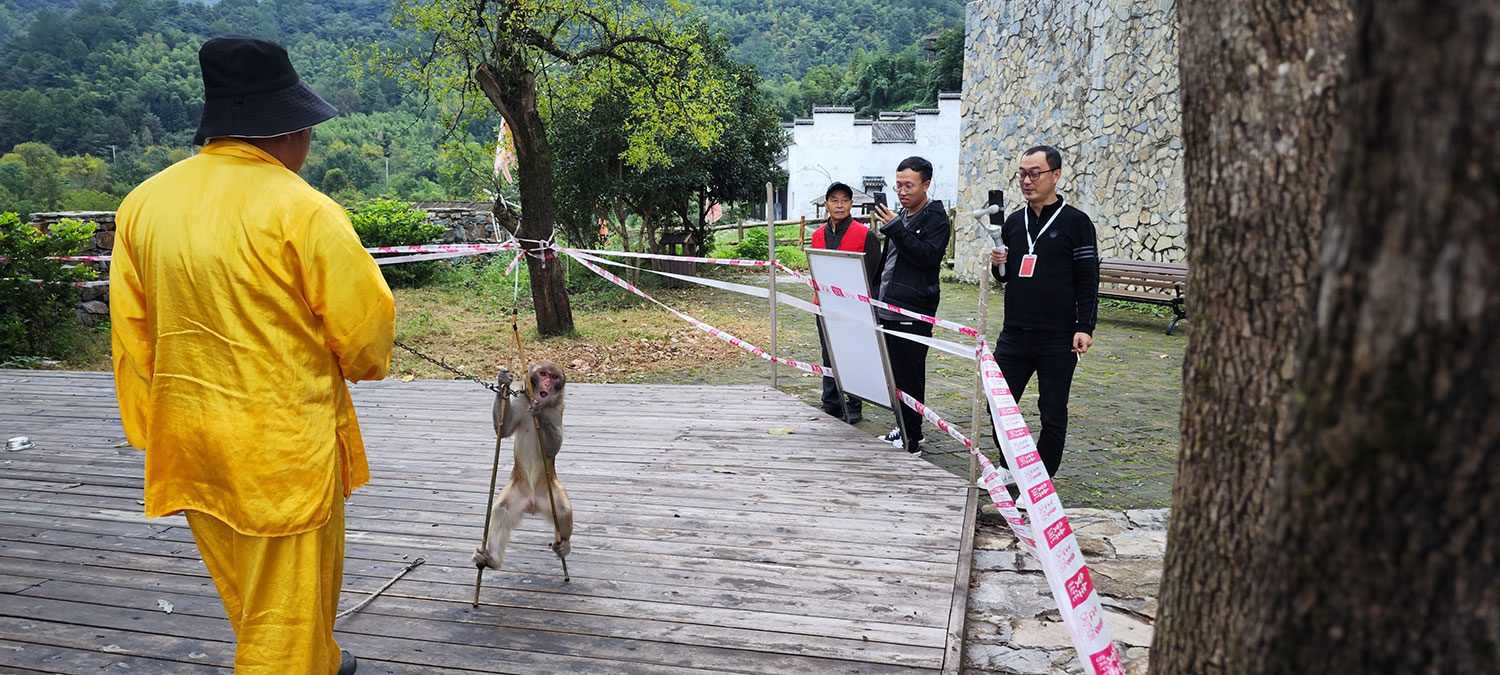 But most tourist locations don't require tickets; park your car along the road and jump into the water. It's mostly locals that go there (such as Wuyue Ancient Road (吴越古道)), or unmarked places anywhere.
Apps like Dianping and Xiaohongshu make popular destinations even more popular, and everything else is left out by the algorithm. This is reinforced by people's behavior; they rather follow other people's advice and go to tried-and-tested locations, rather than to pick a destination on the map and explore it. And aside from Huangshan, Anhui doesn't have many algorithm-I-went-there-worthy destinations. Anhui loses out.
We only visited a tiny part of the province, but I've seen enough to say that Anhui is worth visiting — especially if you want to avoid crowds and don't mind a tourist attraction with fewer (or without) facilities. Here in Anhui there's no long queue to park, no music blasting over speakers, no fake pagodas and temples. Instead, you're going to places mostly with local tourists (from within the province), and closer to nature. It's great for traveling to places that have not been destroyed by tourism.