Cycled to Tongli and stopped by the ruins of an old bunker/tower. Built by the Japanese during WW2 to have a good look at the rail- and waterway.
Inside the bunkers, someone graffitied the words 肾 (kidney) and 根治 (cure) — I'm not sure why, not even sure if it's metaphorical in meaning or anything (probably not).
The place where I parked my bike, so I learned later, is the foundation of an old bridge.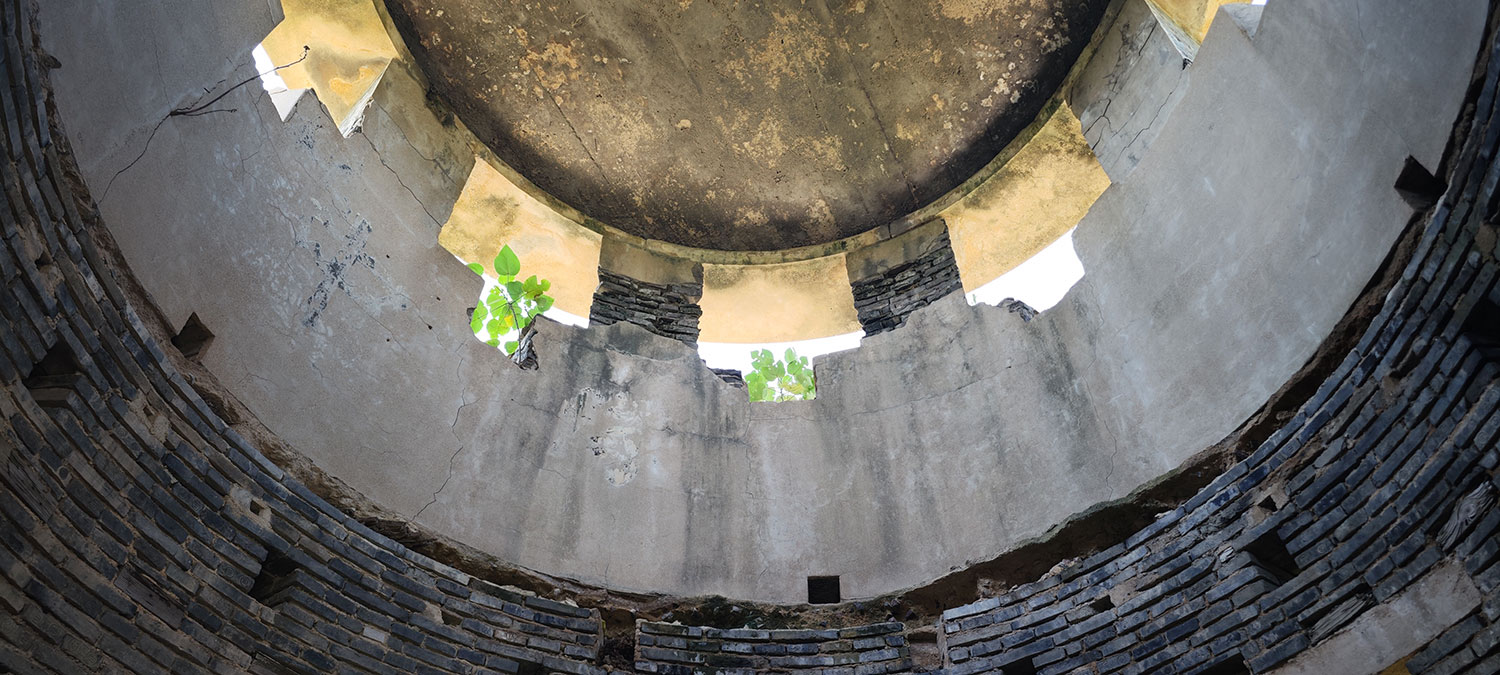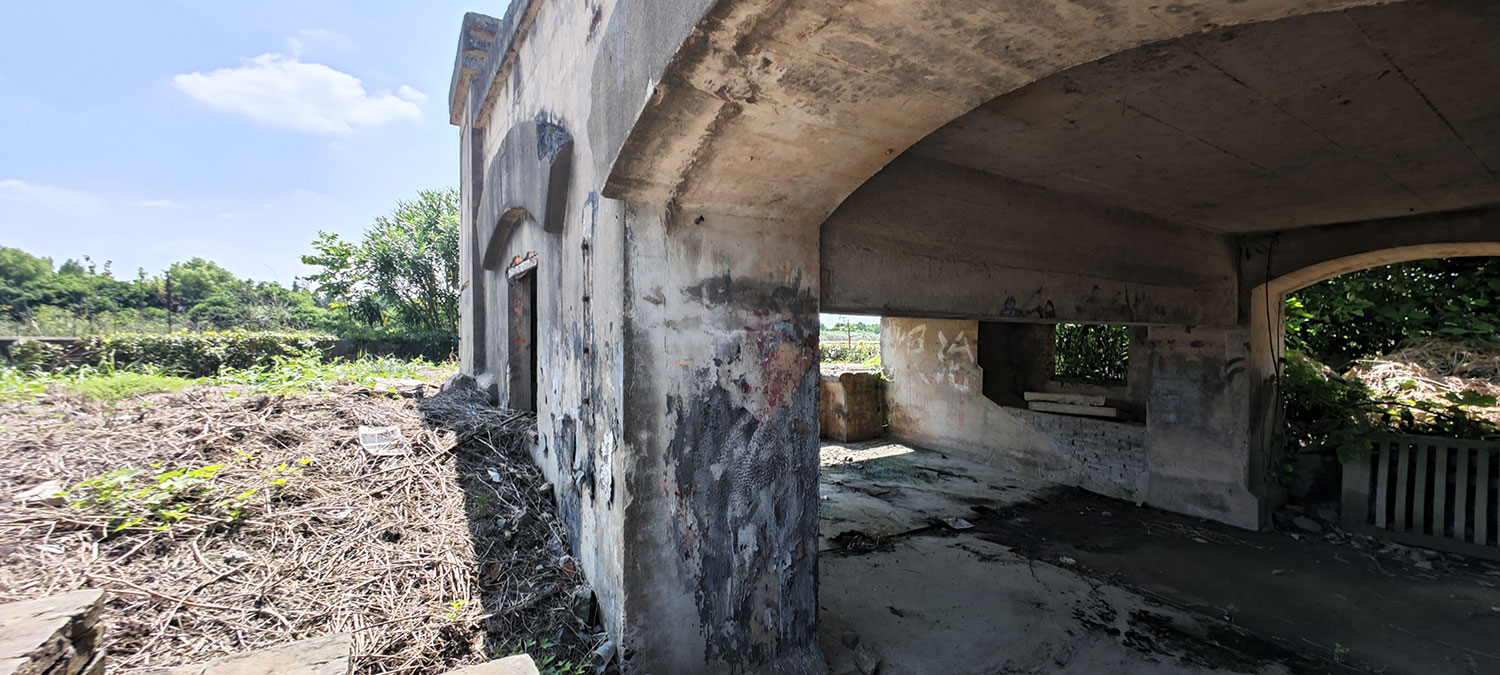 The scenery: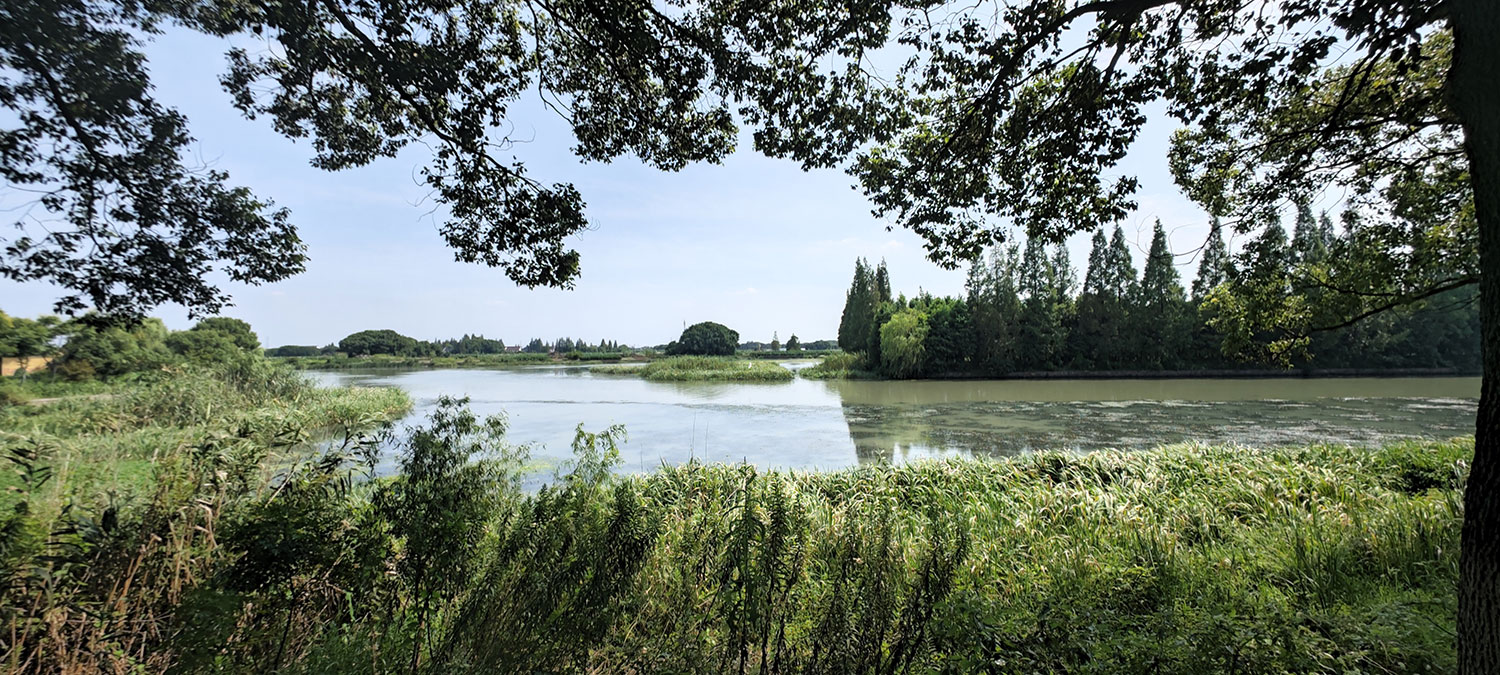 An abandoned Roman (or Greek?) hotel/shopping mall/something.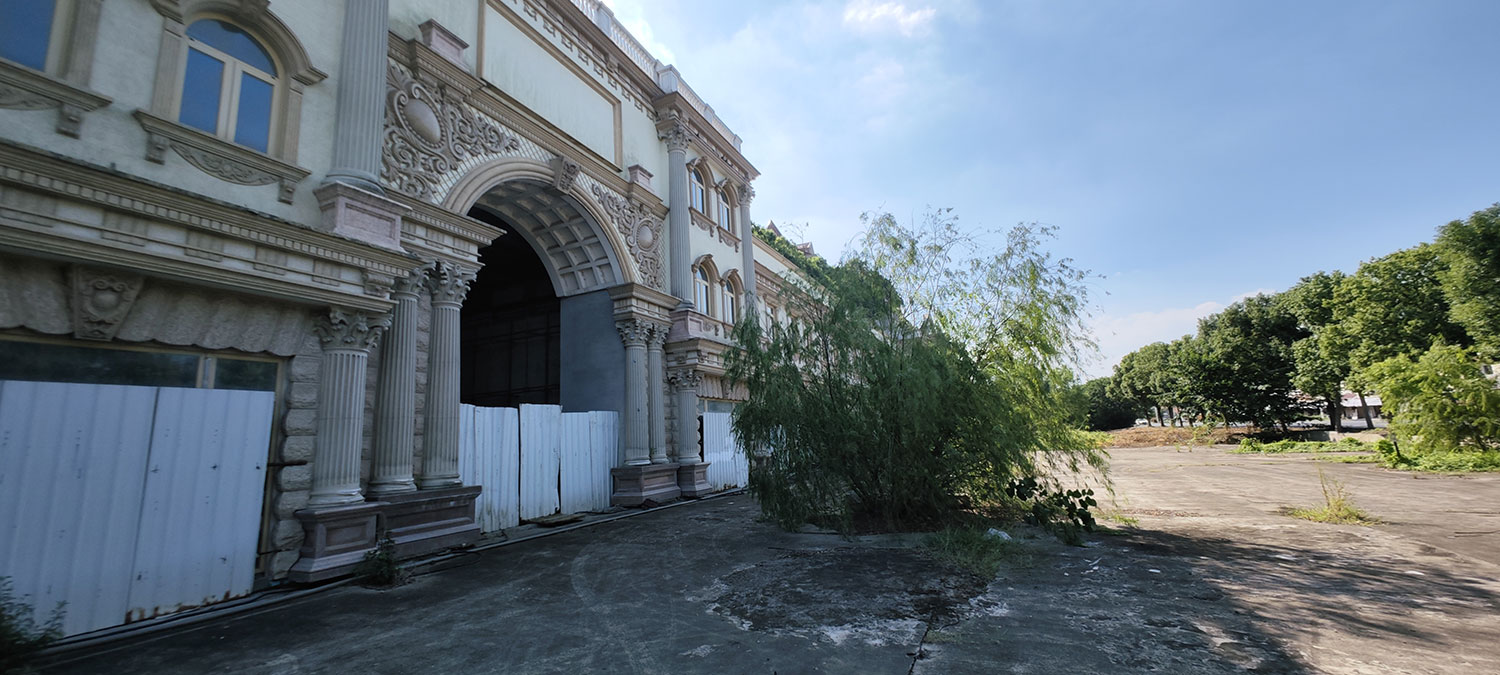 Arriving in Tongli (同里) felt like a real personal victory — the longest distance I have gone in the last decade. Getting back into shape 💪