When you take a PCR test in China, it'll take 3 to 12 hours before the result comes out, so before our trip to the Shandong province, I several tests in Shanghai to ensure I always had a 24-hour result when I left my living compound, took the train to Suzhou, and to take the train to Tai'an. Then when I arrived in Suzhou I had to take another PCR test to get out of the station, making it four PCR tests within two days.
We could travel freely from Shanghai to Shandong, on the condition we took two more PCR tests on arrival within three days. And those tests had to be 24 hours apart (otherwise I could just take it twice on one occasion). But on arrival, Eva could take a test at the station, but the system didn't work for foreigners. We were told to find a hospital to do a PCR test. "Which one?", "Go find out."
We find a hospital close to our hotel and luckily they did PCR tests. The girl helping us had never seen a foreigner before and had to call a colleague on how I could do a test. In the end, she just opened a hospital card for me (for 1 RMB) so I could do the test. And because the system doesn't work for foreigners, I had to come back the next day for a printout.
And it's easy to be annoyed with this — how you need to plan your holiday around hospitals, not just going there but also waiting for the results to come out. But at the same time, I also told myself I'm getting an experience most foreigners don't get: rural Shandong.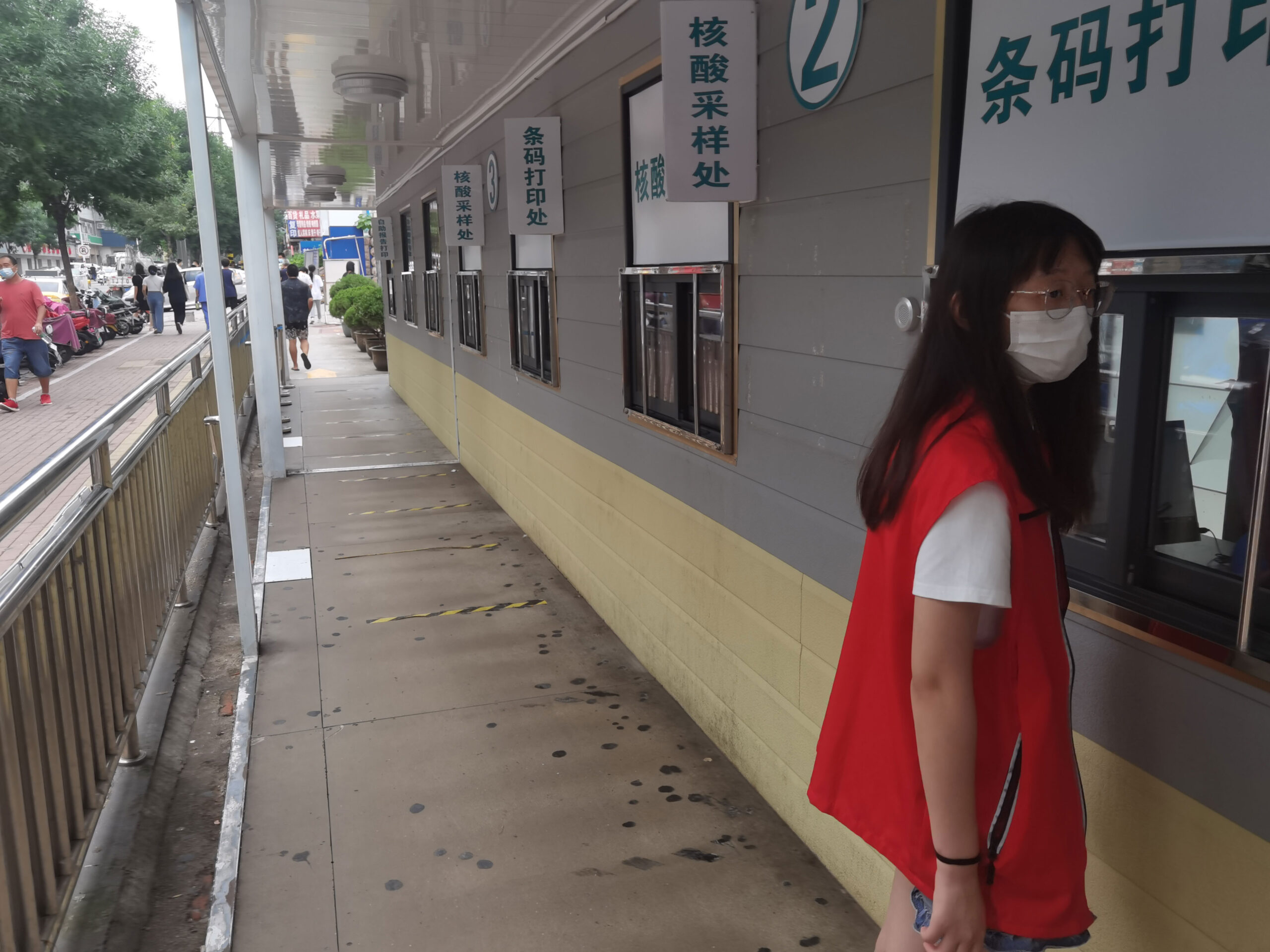 There are some small improvements. Test results in Shanghai are now valid from the moment they're published, not from when the test was taken, so this adds validity to your results. There are lots of testing booths in Shanghai and the queue is often very short. Even in Suzhou it's OK. And when we left Tai'an for Weihai, the app there did allow me to register with my passport — so I could take it at the normal place just like Chinese people.
PCR in the PRC
Bit by bit, PCR tests have come to dominate life in China. At the start of 2022, I had not taken a single PCR test and so far in 2022, I've had over a hundred, as well as around fifty self-tests — which we had to photograph and share in our building's WeChat group.
It's an annoyance but a mild one I guess. A friend described tests as 续命: Do one, and you can continue your life. You need to either show your health code when entering public places, or scan their location code (场所码) — which is all fine but it comes with stress. Close contacts are taken to a quarantine location, their neighbors will get two days of home quarantine.
Traveling between cities brings different worries: Will we be able to leave the train station? If we go to this place, can we find a suitable PCR location before the time runs out? Will the hotel allow us to stay? Every time I called ahead to the hotel, and many times they didn't accept people with Shanghai on their digital travel card (行程卡), which shows where you've been in the last seven days (this used to be a record of two weeks).
A friend who works as a teacher in Suzhou, told her headmaster she was going to nearby Hangzhou, but then posted photos from Changsha on her WeChat Moments, which her headmaster saw. I'm not sure if there are any repercussions — her travel card will only show Suzhou before the semester begins — but again; it's taking up headspace.
More serious is the stress that comes if there's a positive case in your area. That's exactly what has happened in Sanya, 80.000 travelers are now caught in a lockdown (although China now refuses to call it lockdowns), having to queue for hours for a test, and those lucky to escape the island have trouble coming back, some having to quarantine for a week in their homes. Some people have to sleep outside because their health code turned yellow, despite them not being positive. Many people from Shanghai, having gone through over two months of strict lockdown in April and May, are taking a holiday and end up in the same covid hell. And it's not just Sanya, it's happening all over the country.
Zero covid, on paper, sounds easy enough: Quarantine people and products coming into the country and don't let covid get in. But in reality, it hasn't been easy like that. I'm not sure how or when this ends. Right now, China is full of borders, and they're constantly changing.